Vacancies
Our team is in constant need for new talent! We are interested in hiring professionals and will look into every candidate. Send us your resume, because you might be the one we are looking for!
Current vacancies in IT Department
(6)
Web Designer
Tallinn, Estonia
Job description:
A real web design guru who can deliver his/her own vision and is able to realize the customer's wishes. Easily copes with the layout of sites, drawing of banners and is updated of the latest trends in web design.
Job responsibilities:
drawing full-fledged sites;
creation of adaptive site layout;
creation of interface elements;
creation of icons and pictograms;
drawing banners (animation);
design and layout of e-mail lists;
design of logos and corporate identity;
design of products for printing.
Requirements for a candidate:
portfolio (required);
excellent command of Photoshop, Illustrator, HTML and CSS;
work experience of at least 3 years;
understanding the principles of usability;
experience in creating website prototypes;
teamwork skills;
punctuality and sense of responsibility.
Affiliate Program Manager
Tallinn, Estonia
Job description:
Responsible for the communication with partners and development of partnership relations. Fluent in Russian and English, is ready to represent the company at conferences and actively offer cooperation to potential partners.
Job responsibilities:
supporting the existing affiliates and searching for new partners;
motivating affiliates for better productivity and increased volumes;
running advertising campaigns.
Requirements for a candidate:
stress resistance;
good computer skills;
fluency in Russian and English;
teamwork skills;
ability to analyze different kinds of statistics;
attentiveness;
fast learner;
punctuality and sense of responsibility.
SMM-Guru
Vilnius, Lithuania
Job description:
Understands all social networks and their opportunities for advertising, promotion, etc. Is able to analyze and evaluate the effectiveness of different channels of promotion. Keeps track of the latest trends in attracting potential customers and is not afraid to offer new solutions.
Job responsibilities:
designing of the company's community development strategy in the most popular social networks (VK, Facebook, Twitter, Instagram, Pinterest, etc.);
selecting the most effective tools to solve current business problems;
drawing up a plan of activities aimed at attracting attention to the brand;
increasing the activity of the company communities users;
conversion of user activity into registration (directly or indirectly), assuming the need for scaling and conversion;
development of the technical support process for the service users through social networks;
working on the process of sharing content with other popular communities.
Requirements for a candidate:
experience in SMM;
competent analytics and ability to assess the quality of SMM activities within the communities of the company and in the entire market (ability to work with basic analytical tools);
profound understanding of the mechanisms for increasing the conversion of the site and mobile applications;
thorough knowledge of the professional market: tools, trends, experts, successful campaigns, etc.;
ability to work with objections and build online communication;
fluency in Russian and English;
teamwork skills;
punctuality and sense of responsibility.
Senior Programmer
Tallinn, Estonia
Job description:
Has work experience and is updated of the latest developments in the world of web development. Knows the basic requirements of SEO for web programming and develops together with the technologies used in the work.
Job responsibilities:
development of web applications for a large load (PHP / MySQL, 300+ million users, more than 1 billion dynamic requests per backend per day);
programming;
development and implementation of high-tech innovative solutions;
optimization of web applications, development and implementation of visualization and monitoring tools.
Requirements for a candidate:
experience in LAMP-web development of at least 2 years;
good command of HTML and CSS;
work experience with PHP Framework;
work experience with JavaScript Framework and libraries;
experience of using AJAX together with PHP;
work experience with source control systems (for example, Subversion);
ability to create W3C compliant websites;
ability to write elegant codes that are understandable to other developers;
teamwork skills;
punctuality and sense of responsibility.
Testing Specialist (QA)
Tallinn, Estonia
Job description:
Has an excellent understanding of the project under test and uses various methods to verify the operation and reliability of all elements of the project. Is able to find errors in the specific features of the system and document them in accordance with the requirements.
Job responsibilities:
analysis of requirements to information systems;
work with technical tasks and specifications for the development and change of IP;
development and maintenance of current state test plans of the information systems being developed;
conducting functional, regression, load and stress testing of the software;
deployment and maintenance of the current state test environments.
Requirements for a candidate:
work experience in the field of software testing;
knowledge of modern software testing methods and methodologies, software development basics and general principles of structural programming;
knowledge of methods and means of developing test scenarios and test code, software products used in the software testing process, quality standards in the field of information technology, the procedure of drawing up technical assignments and other types of software documentation;
knowledge of protocols, standards and technologies for the exchange of information through the Internet;
teamwork skills;
punctuality and sense of responsibility.
System Administrator for Linux
Tallinn, Estonia
Job description:
Administrates servers on Linux and carries out their maintenance. Configures the system on servers, installs the necessary software. In critical situations, is ready to solve them also outside working hours.
Job responsibilities:
administration of systems based on Linux OS;
set-up and maintenance of company web servers, setup of test environments for web development teams;
setup and maintenance of databases based on MySQL, MariaDB and PostgreSQL;
setup of monitoring of the parameters of specified servers and services.
Requirements for a candidate:
work experience as a Linux/Unix system administrator;
excellent knowledge of Linux Debian distributions;
experience of deploying MySQL / MariaDB database servers using replication and balancing schemes, the ability to prepare SQL queries and optimize the settings of the specified DBMS;
experience of setting up Web servers based on Nginx/Apache2 in various combinations, interaction with PHP5;
experience of monitoring the parameters of Web services based on Zabbix or Nagios;
knowledge of bash/sh, awk, sed; ability to compose automation scripts in any of the programming languages: PHP/Python;
punctuality and sense of responsibility.
Did not find a suitable vacancy? Send us your CV anyway!
Send your CV
Together at ITM
What else can you expect, when applying for an open vacancy, in addition to talented and friendly colleagues who are masters of their craft?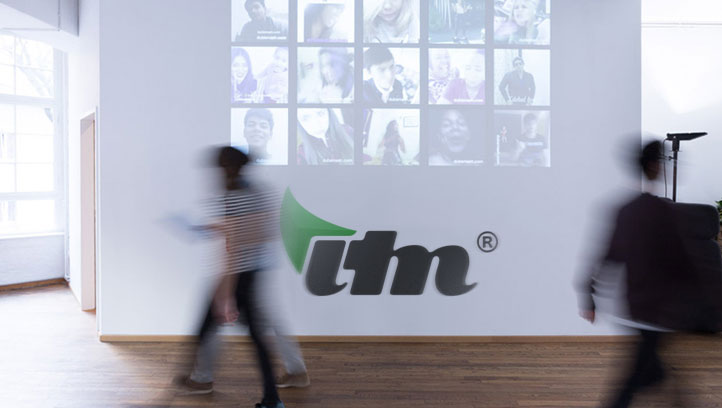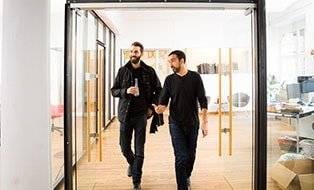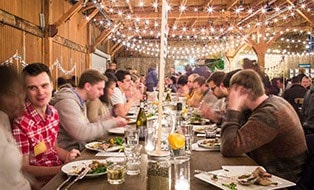 Our Perks
The ITM office is equipped with modern technology, which allows you to perform your tasks as quickly and efficiently as possible. During breaks, the employees can enjoy fresh fruits, a variety of treats and drinks, which help you keep up a healthy life and good mood.
FRUITS, SWEETS AND NUTRITION BARS

The company cares about the health of employees, so the office always has fresh fruits, drinks and different treats.

VERY COMPETITIVE SALARY

The salary of the staff speaks for itself.

BONUSES

We have developed a flexible system of bonuses and incentives.

PROFESSIONAL DEVELOPMENT

The company offers refresher courses and professional skills training courses.
PARKING

The company provides free parking next to the office.

SUMMITS AND SEMINARS

Employees have the opportunity to participate in international business summits.

CORPORATE EVENTS

The company organizes teambuilding and regular corporate events.

HELP WITH MOVING

Candidates from abroad can count on our help with moving and drawing up the necessary documents.
Meet our teams
We do everything at the highest level - the level of ITM. See current vacancies and join our team.
Our teams